Our retail showroom is open at 667 South St. Suite 2, Wrentham, MA 02093.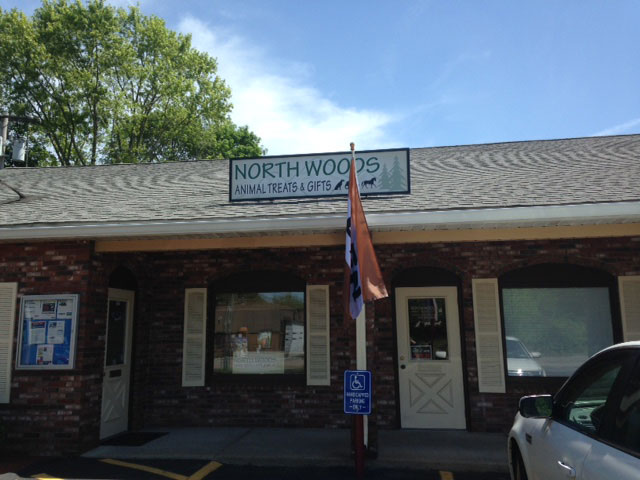 Holiday Hours are Wednesday - Sunday, noon - 6 pm
We are a mile and a half east of the Wrentham Outlets on route 1A in the Café Assisi plaza. Please stop in to see all of our North Woods Products as well as other special products for dogs, cats, horses and their owners. Everything is made in the USA, and most is locally made in New England. If you need a treat, a toy, a gift or something just to make your own day, we have it for you!
We are always adding new products, so please stop in and visit. Pets are of course, welcome! For more information, call us at 508-384-9600.
Shop our Online Showroom Specials