Being a professional dog breeder can be done in many ways. The kennel owner in this story has all her dogs; infants, all the way up to her geriatrics living with her in her house. As you can imagine, this can be a loud house! But it is the only way she would have it, as this is the way the most personal care can be given.
A couple of years ago, during the holiday season, Lisa's prize Ridgeback, Brigitte, had a litter of puppies. The first couple of hours, everything went fine. Then, when Brigitte got up, Lisa noticed one of the puppies wasn't moving and wasn't breathing. She jumped into action knowing this puppy only had a short amount of time to be resuscitated. Lisa did everything she knew to do, stimulating the puppy by rubbing her, mouth to mouth, to get her breathing again, and believing with some very strong intentions.
Lisa wasn't sure how long it might take or if it would work at all, but she kept at it for 20 minutes. Suddenly, the pup started breathing on her own! And soon she had some paw movement! Lisa kept her right next to her own skin for the next 24 hours as puppies can't regulate their internal body temperature for the first few weeks of their lives and she wanted to keep as close and eye as possible on her. The puppy was going to make it! As time went along it was also clear there was no brain damage, this pup, now named Rocky, after Rocky Balboa of course, was on her way!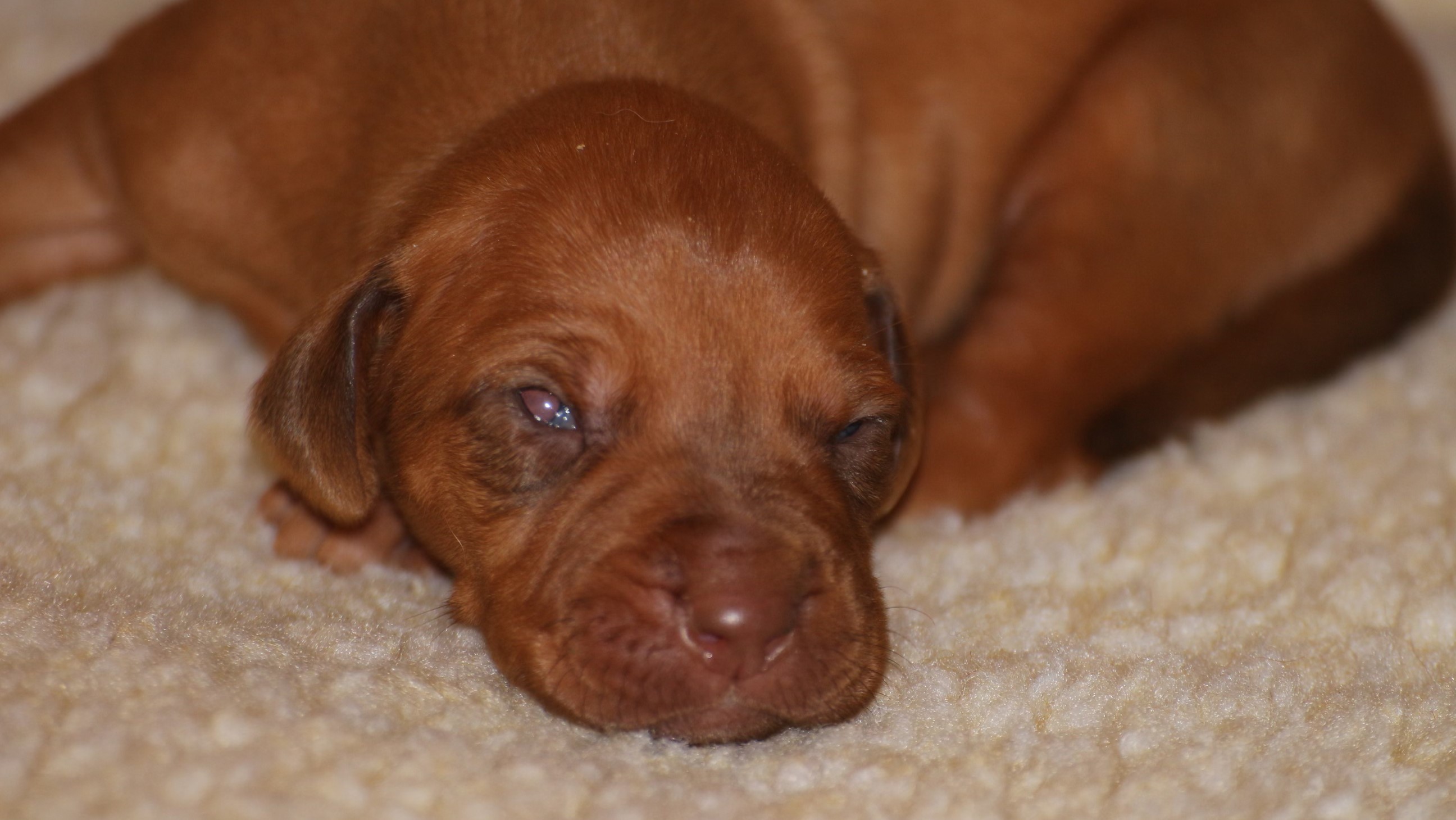 The perfect home had to be found for Miss Rocky as she was such a miracle! Many of the families that adopt dogs from Lisa's breeding's have had at least two, sometimes more, dogs. When one of these families called saying they were ready for another puppy, Lisa knew the right home had come along. The family was thrilled to have been chosen as the right home for Rocky!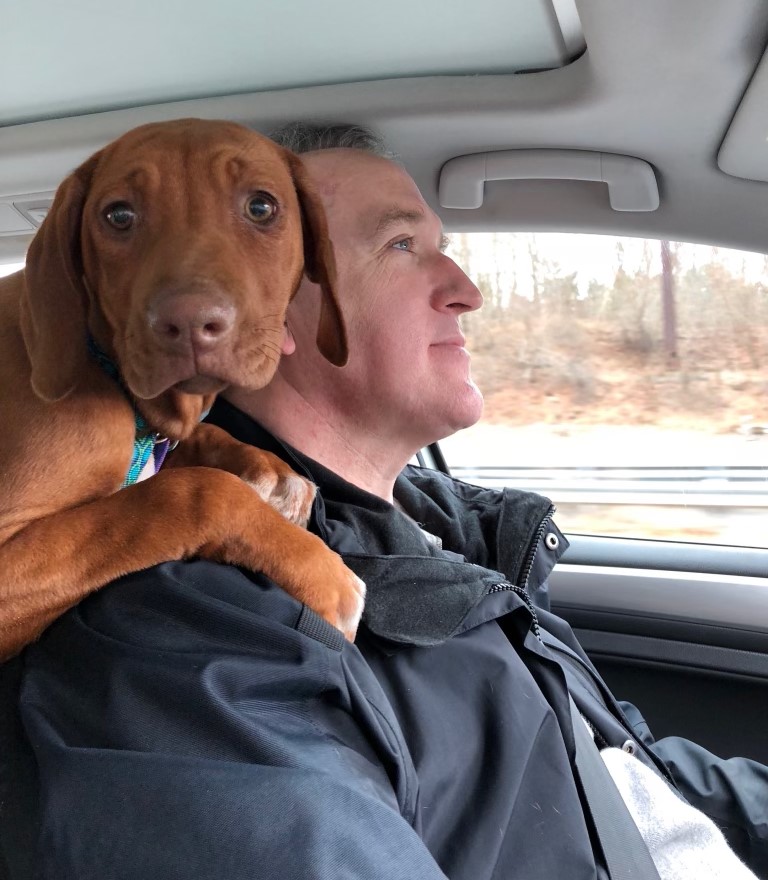 She is now perfectly healthy, a large and in charge Ridgeback. And as you can see, she is the household's designated back seat driver! Miracles do happen, during this season and all year. We hope you have some in yours!
The breeder in this story is our good friend and customer, Lisa Hoffman from Countyline Ridgebacks and Beagles. Lisa is an AKC Breeder of Merit and a licensed ACK Judge. You can contact her at countylineridge@gmail.com.